How To Make Moving Abroad Completely Hassle-Free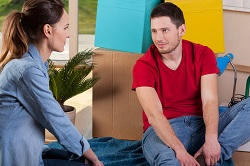 If you're moving abroad and need to find a first class company to help make it happen call 020 8746 4429 to speak to our London Removals and Storage team today. Our specialist global relocation team have received excellent training and know everything there is to know about transporting your things abroad. Paperwork, transport, packing and timing are all part of the package, as are our knowledgeable team and their unrivalled expertise. With excellent links in the freight industry, we can guarantee that your treasured belongings will make it to your new home on time and in one piece.
Moving house is often a stressful time and when you move abroad this can be often heightened, as not only is there an additional cost there is also a whole lot more to organise. That is why we have a team of expert global movers who aim to make the process hassle-free from the start. If you're not sure what's involved then you can even just phone us for some friendly advice, that way you'll exactly know what to expect before you decide to go ahead.
When you're ready to get things going and you've got a final date for moving abroad remember to let our team know as early as you can. As we can then organise for a team of expert packers to visit your home and to secure all of your individual items before you go. Utilising every space they can, our global moving team will save you a whole load of money and will never leave any box part-filled or any space un-used. High quality boxes, fillers, padding and tape will also be used to protect your possessions so they are securely held for the duration of the trip.
Once all of your items are packed-up and ready to go, our international removals team can organise the necessary transport to meet your needs. Air, road and sea transport can all be arranged with ease and can each meet different requirements relating to your timing and budgetary constraints. On dispatch, we are proud to confirm that we always adhere strictly to the relevant shipping regulations and that our customs paperwork is always 100% complete. As a result, we can guarantee that your shipment will never be delayed and will always arrive at your new home on time.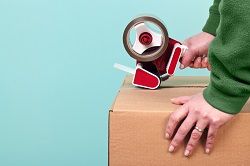 Our excellent links in the transport industry also mean that we can ship your items at short notice and at an unbeatable transport rate. And with our prioritised transport slots and numerous shipping partners you will never get a quicker departure date anywhere else. So if you need to rearrange your move at short notice, or need a weekend collection date, don't worry about having to wait as our team are sure to be able to help.
All of our London moving staff have had many years of experience in the relocation industry and know all there is to know about moving, no matter where you go. So if there's anything you're not sure about, don't be shy about asking questions; our team are always happy to help and will always know what the best route is to take. Reliable and efficient, our dedicated workers will do everything that they can to make sure that your international move goes as smoothly as it can.
So if you want an international moving company which you can trust, look no further than London Removals and Storage. We offer a quick, reliable and efficient service for small or large global moves and are guaranteed to have you settled in no time at all. To check out our moving abroad knowledge for yourself, drop us a line on 020 8746 4429 today.