Packing Services For Trouble-Free Move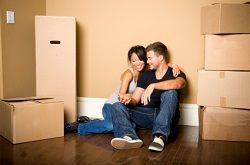 It's easy to underestimate how long packing for a move can take. And while you may be confident that you can get it all done in time for moving day, when it comes down to the final moments you may find that you are running out of time. So why not call in some professional help to make sure you're fully prepared? Our London packing team are quick and cheap to book and are ready and waiting whenever you need. Fragile, antique and bulky pieces can all be packed and protected with ease, ensuring that your moving day isn't hindered by any delays. If you're worried about the cost, then call our packaging team on 020 8746 4429 for an estimated quote today, a rough idea of the rooms and possessions involved is all our team will need.
Our London Removals and Storage workers are experts at boxing up your treasured items and know all of the tricks of the trade. As a result, we can guarantee that there will be no crushed items hidden at the bottom of crates, no broken boxes with bottoms that fall out and no furniture which is left unwrapped. With us, all of your belongings will be suitably wrapped and secured to ensure that they survive even long-distance moves. All of our workers have access to unlimited London packing supplies and will always know exactly which fillers to use.
To help you out with your unpacking, all moving boxes will be logically packed in a methodical manner so that there is nothing that is difficult to find. Possessions will be categorised room-by-room and will always be clearly labelled ready for transportation. We also recommend that you prepare a few essential items to be kept in a separate box for quick and easy access – so if you need a change of clothes, basic food stuff or just the kettle and teabags, leave them to one side to go in your special priority box.
If you have a lot of furniture, cupboards and tables that need to be taken apart then our removals team are also great with a screwdriver and can have your flat-packed furniture dismantled in seconds. Screws and nuts will then be clearly labelled and kept safe, ready for when you reach the other end.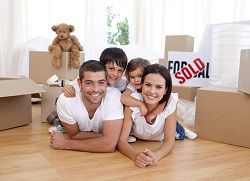 If you want to make a head start before we arrive you can even pop down to our local London Removals and Storage office to pick up some packing supplies first. All of our removal boxes come in a range of sizes suitable for all of your household or business possessions and have the strength to safely hold even your heaviest items. Our industrial-strength tape and fillers are also well worth investing in and can save you from the worry of breakages and damaged boxes.
If you do want to make a start then remember these few little tips;
• Always clearly label your boxes with a quick description of its contents. Marking whether its high or low priority can also help when you're loading the van.
• Use the quality packing materials from our local office; it makes for a much happier moving day!
• Always, always place heavy items at the bottom of boxes with lighter things at the top.
So if you want to avoid the distress of unpacking broken or damaged items then why not invest in one of our packing services today. Our team can have your home or office packaged up in seconds and will guarantee that your items are always completely safe and secure. Call 020 8746 4429 to hear about our incredible prices now; we promise that you won't find a better offer anywhere else.