Keep Your Items Safe In Our Secure Storage Site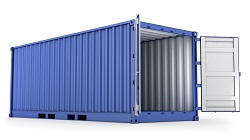 Do you need somewhere to store your household or office possessions while you're in-between moves? Or maybe you need somewhere to keep them while you decorate? If you do, then why not call our friendly storage team on 020 8746 4429 for some advice. As not only do we offer packing, removals and van and man services, we also offer a great range of storage solutions which are designed to help you out. So whether you need somewhere large or small, or for the long or short-term, we will have a storage room, unit or locker to suit you.
All of our London self storage facilities are kept on our secure local site which has 24 hour surveillance and excellent security provisions. Safer than any home, lock-up, garage or office, our London storage site is guaranteed to keep your items safe. Our long opening hours mean that you can visit almost any time of the day or night and that you can add or remove new items as you please. In addition to this, we promise that there are no lengthy forms or minimum contracts to sign; so you can stay for as long or as little as you like. All you need to do is drop by our friendly storage office today; our team will be happy to help you find a suitable space which you can even start to use on the very same day.
If you don't have the time or means to transport your belongings to our secure site then our storage team can help. As not only will they drop off a London storage unit directly to your door they will even collect it at a set time which is suitable for you. By opting for this package you won't have the hassle of hiring a van and you won't have to waste your time loading and unloading it over and over again. Once you're ready, our team will even collect the unit and transport it directly to our secure site until you're ready to have it back.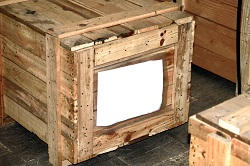 If you're not sure what size space you might need then our dedicated workforce can also help you to get the best deal. Recommending a suitable unit based on your item descriptions, our team will never try and sell you any extra space that you don't need. So if you have some valuable documents, jewellery or photos that you just don't want to lose in the melee of the move, one of our storing lockers may be ideal. For larger items and multiple boxes, one of our units or rooms may be more suited and could be more flexible to meet your changing needs.
Whichever space you opt for, our London Removals and Storage team can guarantee that your things will be in clean, dry and secure conditions. All of our units, lockers and rooms are incredibly well-maintained and will never put your treasured items at risk of any damage. We even have a great range of budget deals which are perfect for students who need some space for the summer.
So whether you're a student, household or business, London Removals and Storage is sure to have an unbeatable deal suitable for you. Our budget packages offer great value for money, while our self storage and home storage deals are convenient and flexible for all to use. Be it that you're moving, decorating or just in need of some extra breathing space, come and check out our modern facility before it's too late. If you call our office on 020 8746 4429 now we can even give you a quick quote from the off.